Welcome to your Veterinary Practice in Frankfurt
The Veterinary Practice of Dr. Höch is situated in Frankfurt/Eckenheim and is easily accessible by car (we have private off-street parking) and public transport. Our concept is to provide personalized care and counseling using the latest modern and medical technology. Thus we bring together the advantages of a small animal practice with those of a modern, well-equipped veterinary clinic.

Your animal and you will be taken care of by four experienced veterinarians and our own veterinary nurses. All veterinarians are specialists in their field. Specialization and continued education of all practice staff guarantee the best veterinary care for your pet patient. We also reduce waiting times and stress for the animal and the owner with our well-organized appointment system.

Since July 2009 our veterinary practice – as the first ever in Frankfurt – has been certified with the Good Veterinary Practice label (Gute Veterinärmedizinische Praxis, GVP). We were rated with the highest possible score (100 out of 100 points) in each of the initial certification in 2009 and the follow-up reviews in 2011 and 2013.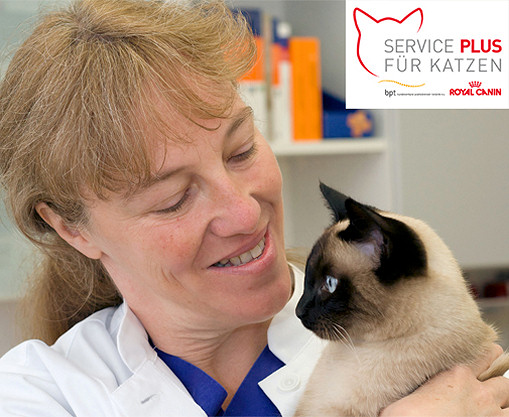 Would you like to get to know our team even before your visit? Browse our website and look at the Team Portrait, where you will learn lots about what happens backstage at the Veterinary Practice Dr. (Ms.) Maike Höch. We are looking forward to your visit.